NDESC Adds New Vendor: Blick Art Materials
Blick Art Materials
Now Available On Express!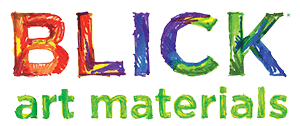 Blick stocks more than 80,000 products in its warehouse, and offers nearly 15,000 factory-direct items. From Paint to Paper to Pottery Equipment, Blick has the fine art materials and equipment you need for your agency's next creative endeavor.
As a member of NDESC and Cooperative Purchasing Connection you will receive a 20% discount and free freight on most orders of $49 or more.
Click here to find out more.
---